News
Read all of the latest news from Marlin Environmental.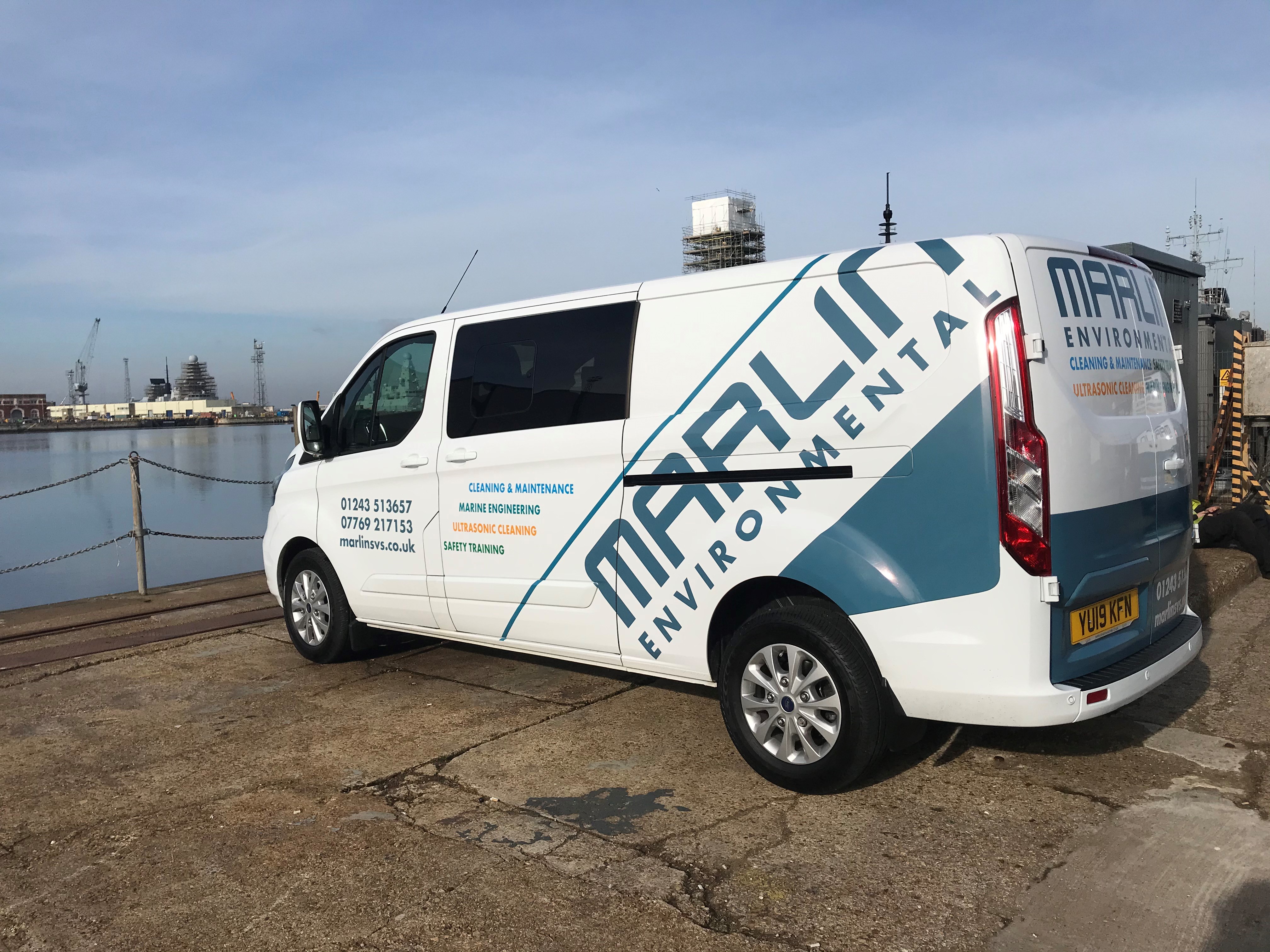 Same Man, New Van…
With the promotion of Steve Harman, we are pleased to welcome a further 6-seater vehicle to our fleet, in aid to support Steve within his day to day role.
Operating in both Royal Navy dockyards and commercial ship yards we are proud to play a pivotal role in the maintenance and support of our Royal Navy warships, commercial ferries and cruise ships but, with the increasing growth for cleaning and maintenance and marine engineering services throughout Portsmouth dockyard, we are pleased to announce a recent addition to our vehicle fleet; a new and improved 6-seater van to help us ensure we're where we need to be, meeting our customer's continuous needs.