News
Read all of the latest news from Marlin Environmental.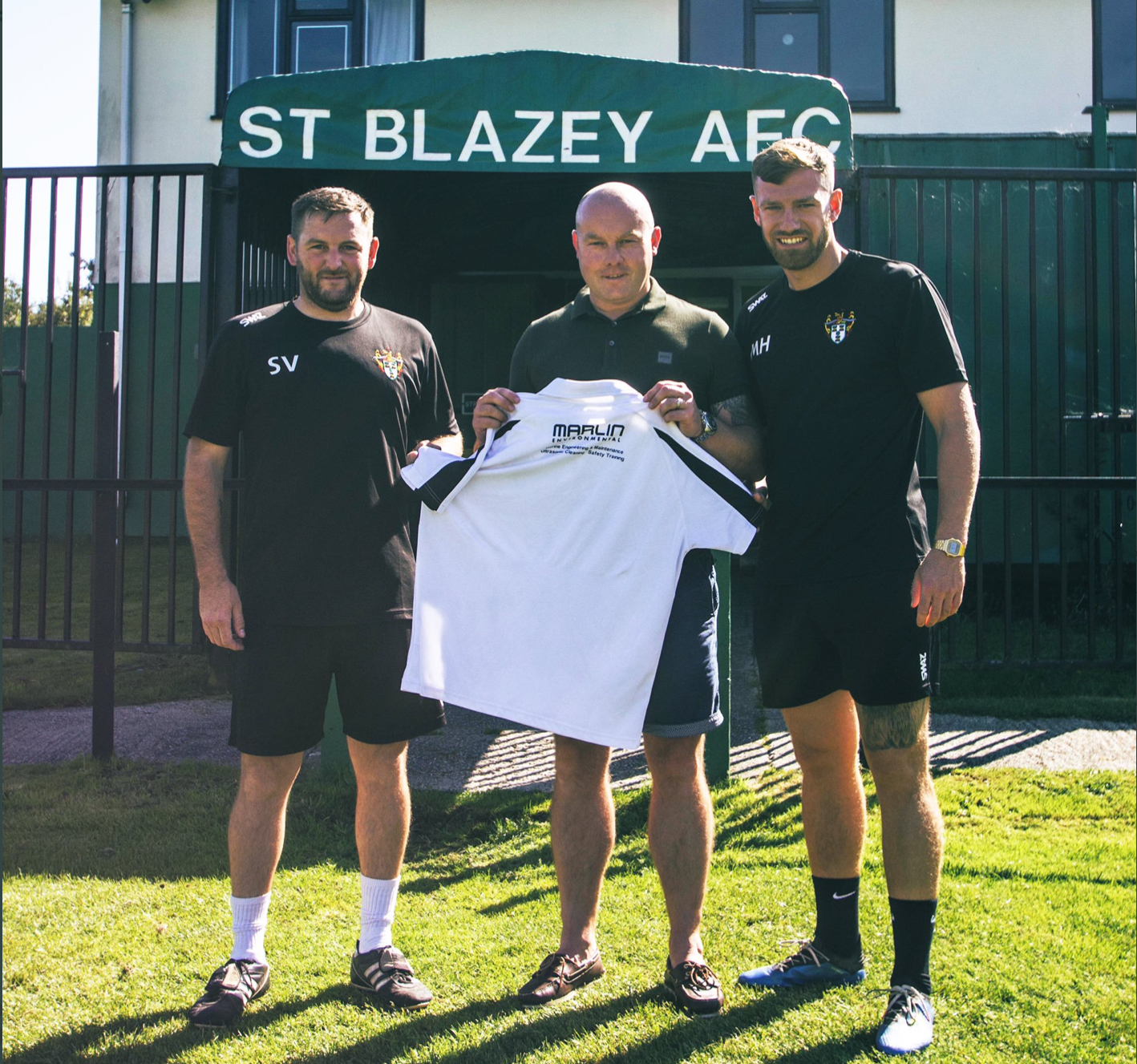 Saint Blazey AFC 'get smart' with local sponsorship deal!
Always keen to support the people of our local community we are delighted to announce our shirt and full kit sponsorship for Saint Blazey AFC. Our closest football club based a stone's throw away of our thriving Plymouth operation. We couldn't be happier as they take the pitch wearing their new kits as the smartest team in the league!
Director Richard Neno, an ex-footballer himself, said "it's terrific to be in a position to help support our community and if this gesture will help to secure the financial security necessary for Saint Blazey AFC to provide more footballing opportunities to both the developing youth an existing playing membership of the club we couldn't be prouder."
Marlin will be keen to follow the team's fortunes over the forthcoming months and no doubt cheer on the lads to a successful season in our new partnership.
Good luck Saint Blazey!