News
Read all of the latest news from Marlin Environmental.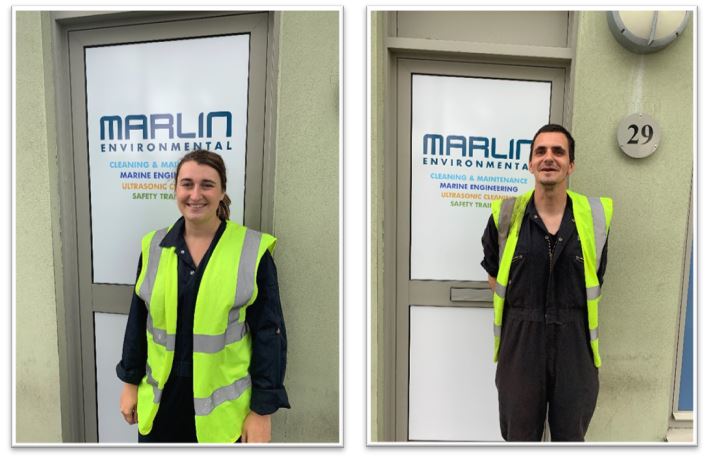 Further Support Work for our Plymouth Site
With Marlin operating in Royal Navy dockyards and commercial ship yards throughout the UK, with offices in Portsmouth Dockyard, Plymouth and Chichester Marina.
We take on two temps to support us over the next few months as the work load increases with cleaning and maintenance on HMS Iron Duke, Tyne, Albion and Argyll. We are pleased to have the support from Colin Colveson and Nicole Webber as they recently joined to be Cleaning Operatives based within Plymouth.
We thank Manta Recruitment for their continued support on helping us here at Marlin.