News
Read all of the latest news from Marlin Environmental.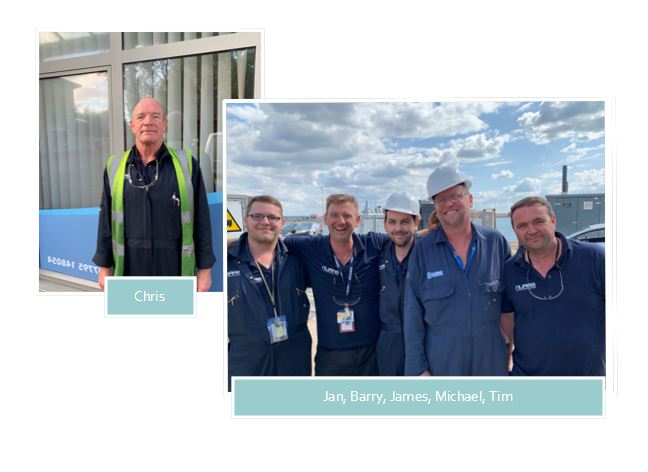 As Marlin expands, we welcome six hard working staff permanent jobs
As Marlin continues to expand, so does our permanent staff. We are pleased to announce that Barry Toovey, James Cotter, Jan Braczek, Tim Lipsham, Michael Rea and Chris Lockett are six hard working members who have joined the Marlin team.
Marlin Environmental Services is a leader in specialist environmental cleaning, waste management and engineering services for the maritime sector, including transport, commercial, defence and leisure. With our crews covering the UK and abroad, from the Falklands to Faslane and not forgetting Portsmouth, Plymouth and Chichester, it was definitely time to welcome more people onboard!
Chris will be working at Plymouth as a Service Engineer, whilst joining our Portsmouth site is Barry as an HGV Driver, James and Tim as Cleaning Operatives plus Jan and Michael as Service Engineers.
So, it's a big hello to all our new staff and the varied roles they will be carrying out. We would also like to thank Manta Recruitment for their continued support with providing the right people for the job and helping us grow our team.