News
Read all of the latest news from Marlin Environmental.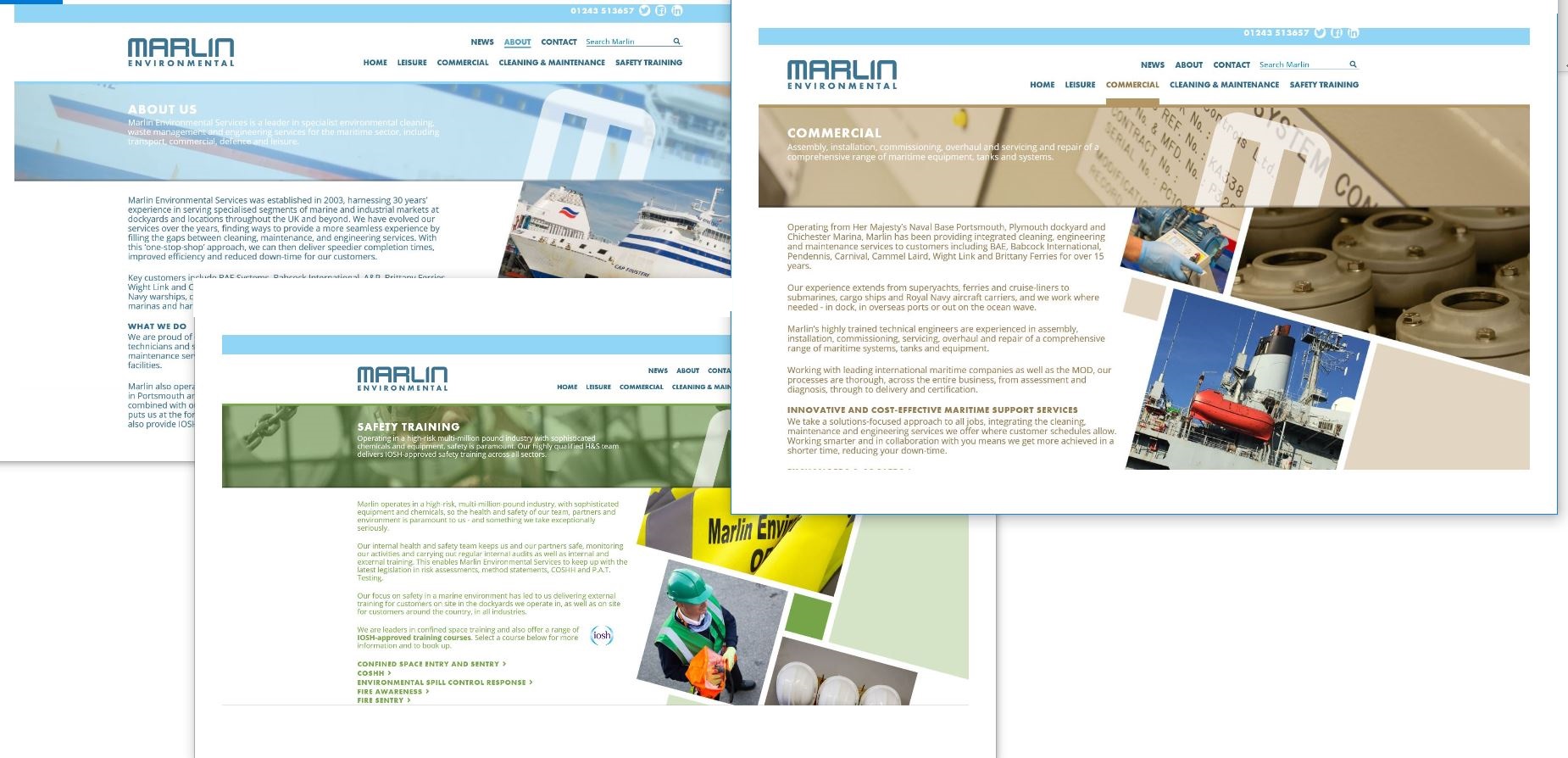 Marlin's new look online
As Marlin has become renowned for providing not only specialist cleaning services, but also maintenance and repairs within the commercial and leisure marine sectors, we were well aware that our website needed an overhaul.
We've put a programme of company changes into place throughout 2018, having reviewed our positioning and marketing strategy in line with our plans for growth and are delighted to reveal our new website as part of our plan – in our new-look branding!
Our new website needed to reflect the extensive range of services and vessels we work on, from naval submarines and aircraft carriers, cruise ships and ferries, to superyachts and leisure boats. As a result, we have a dedicated section for our leisure marine customers, provide our commercial customers with an overview of our services, and we have an improved safety training section, detailing our external training division.
The website is easier to navigate for our visitors, includes Marlin news and updates, links to our social media profiles, plus provides an easy-to-use online booking system for our safety training courses.
We believe it shows a fresh, contemporary approach to marine maintenance and engineering.