News
Read all of the latest news from Marlin Environmental.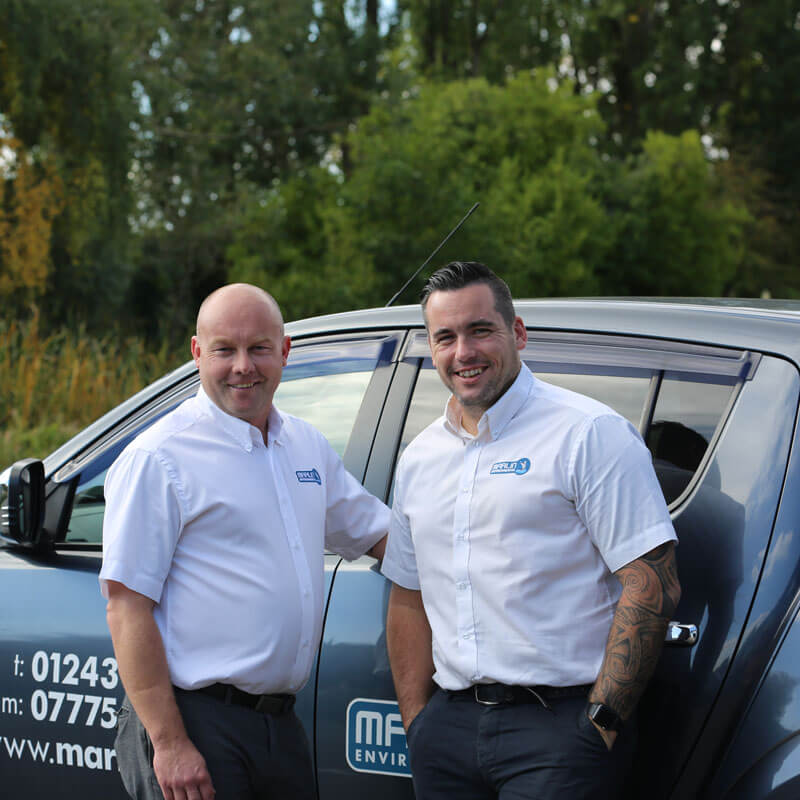 Marlin's under new ownership!
We're excited to announce that Marlin has just undergone a Management Buy Out (MBO), but it hasn't gone far! The company is under the new ownership of James and Richard Neno.
Established in 2003 by Alan and Linda Neno, Marlin Environmental Services began as the proverbial 'man in a van' small business and delivered maintenance and cleaning services to the Ministry of Defence and commercial customers. As we grew, we evolved from being a specialist cleaning provider, to delivering a range of innovative maintenance and engineering services.
James and Richard Neno were brought into the business by their father, Alan, early in the company's existence and have established themselves at the helm of Marlin, with James taking the role of Managing Director in 2014 and Richard as Operations Director in 2017. The company has now changed hands to Alan's sons, through an MBO during our 15th year of being in business.
Following 15 years of ownership, this anniversary year has already seen evolution in the business, with several marked changes being put into place for future growth. Changes have included the introduction of a Quality and Compliance administrator; the overhaul of Marlin's marine safety training programme; the expansion into electrical engineering and ultrasonic cleaning as part of Marlin's overall offering, as well as the implementation of a marketing strategy and a refreshed company logo and branding.
Managing Director James Neno, comments: "We have ambitious growth plans for Marlin over the next 15 years and the calibre and experience of our staff is paramount to delivering the high levels of service our customers expect of Marlin. These recent changes are the thin end of the wedge in terms of where we expect to get to as a company and we look forward to developing Marlin's reputation for delivering a customer-driven service, even further."
Operations Director Richard Neno reflects on the last 15 years, commenting: "It strikes me how substantially Marlin has evolved and grown from a micro-business into a key supplier to the maritime industry, serving clients internationally. The customer-focused values that our father had at the start, still drive us in running and developing Marlin now and I believe they will continue to do so into the future."
The development of holistic services has always been driven by customer demand; with Marlin's maritime customers including BAE Systems, Babcock International, A&P, Pendennis, Cammel Laird, Brittany Ferries and Wight Link, requesting additional and more sophisticated services from Marlin Environmental, as well as more integrated processes for delivery.