News
Read all of the latest news from Marlin Environmental.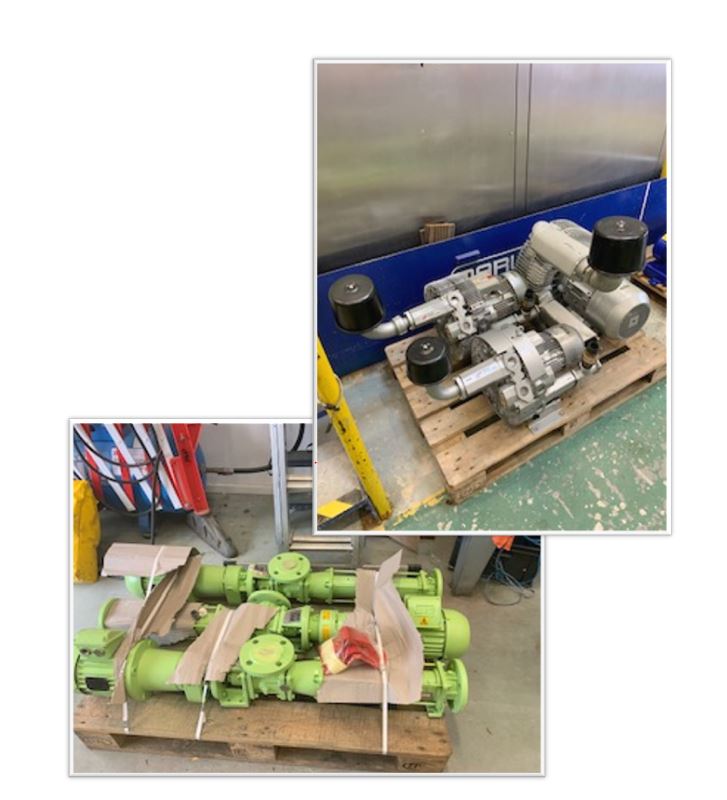 Marlin provides full service for Cammell Laird Pumps
Regular Babcock and BAE contracts for the MOD have kept us busy over the years, with a steady flow of ship vacuum and discharge pumps needing thorough services and overhauls. As the word continues to spread, we have recently carried out more pump overhauls for Cammell Lairds Shipyard.
With our complete pump testing rig, this increased versatility enables us to maintain any pump on the market. Our fully-equipped workshop in Chichester, including our ultrasonic cleaning centre, provides one of the largest commercially available ultrasonic cleaning tanks in the south of England, which gives us a great advantage of being able to overhaul pumps with a quick turnaround, ensuring no loss of revenue for our key customers. We can work on pumps and compressors weighing from zero up to one and a half tonnes!
On arrival of the pumps they are dismantled, and the components are put through the ultrasonic cleaning tank. While the ultrasonic cleaning process is in place, it means our in-house electrical engineer can electrically test the motors. Checking the continuity, resistance and a general inspection, after which they are fully inspected by our experienced engineers to determine if they are in a serviceable condition.If they are to be serviced or repaired, a full report is completed on the pump before being put back together again.
On completion of each pump overhaul the pumps are put back onto our complete pump testing rig to check for any leaks and performance. Ensuring the pumps are working to manufactures specification before we release them back to the customer.
So far, with our Marlin crews working in Portsmouth, Plymouth, Chichester and Faslane, covering the UK. We have had the pleasure to overhaul many MOD pumps for HMS Richmond, Northumberland, Kent, Lancaster and Portland. We have now been lucky enough to overhaul mono pumps and compressors for Cammell Lairds Shipyard.
Here at Marlin we are forever investing into our equipment and facilities even further, being the number one leading provider in our field.